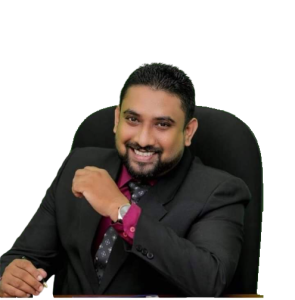 Dear Parents and students,
Choosing the right course provider is one of the most important decisions that you will ever make. So, what exactly makes a great institute and the right one for a student? A central location, highly qualified expert teaching and support staff, excellent examination results, the highest levels of educational programmes not only including English but also diplomas, HND's degrees and PGD's with extremely reasonable installment-based payments are certainly key aspects.
What is equally important however, but still measurable, is the level of satisfaction among existing students and parents, the smiling faces of the course takers as they learn each lesson, the positive and friendly relationships that exist between staff, students and parents, the manner in which our students are praised, rewarded and corrected where necessary, and the overall harmonious vibe that pervades our community.
Every student is treated as an individual here at Unex College of Higher Education, often affectionately called UNEX, and I can guarantee as Director of Institute, that the students will be given myriad opportunities for progress and personal development both via live and online classes. One of our fundamental aims is to prepare our students for their role in an increasingly interconnected and rapidly changing modern world.
Our curriculum is based upon internationally recognized CEFR standard English Language programmes from the University of Cambridge, Trinity College in London, OTHM and City & Guilds courses have adjusted appropriately for our multi-cultural student body and Sri Lankan GCE curriculum. Although English is our primary medium of communication, we are not British, but a truly English medium course provider, paying a great attention to our specific community and aims. One aspect of this, is that our qualified, certified and highly experienced UNEX teachers come from a variety of educational backgrounds in order to support our diverse student body and to offer them a highly recognized truly global qualification.
We believe that our institute above many others, is going to give the learners the best possible opportunities to continue their educational journey, and as Director, I am dedicated to giving  my students the very best chances of future success by showing their upcoming career path as if they were my own.