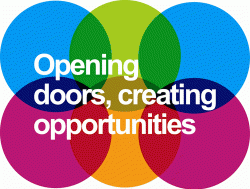 IELTS is the world's most popular English language proficiency test with 3.5 million tests taken in the last year.
Taking IELTS opens doors – it can help you live, study and work in 135 countries around the world. More than 9,000 organisations worldwide accept IELTS, including government, academic and employment institutions- including over 3,000 institutions and programs in the USA. In fact, IELTS is the only English language test accepted for immigration purposes by all countries that require one.
As we have been awarded as the best performer and the partner of the year by British Council-Sri Lanka, you can trust on our performance towards a guaranteed success from the very beginning.
After a placement test, you will be selected to follow our course with a similar level group, in weekday or weekend basis.
According to your busy routine and our availability, the class days can be arranged as once a week, 2 days or even 5 days per week continuously.
Online lessons available for out-station or foreign students.
Course Details
The package

includes
Course Books

All the possible units are taken

Vocabulary Builders

Topic wise approach

Grammar Tutes

Specifically recommended lessons

Model Papers

Past questions are given

DVDs

Software / Video / Audio

Dictionary

Cambridge Advanced Dictionary

Answer Sheets

for reading , listening and writing

Marking Schemes

Writing task 1 & 2

BC Library Access

After registration: up to 3 months

And Many More

Presentations, Skype lessons , PDF books
Need More Information About IELTS Classes?
Next Class Date 
[eventlist categories="5″ limit=1 noresults="No C
lasses
are Available"]
Upcoming IELTS Exam
IELTS Classes By one of the most experienced lecturer in Sri Lanka.